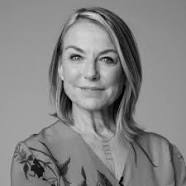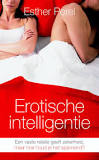 Esther Perel (1958) is een psychotherapeut, spreker en schrijver van twee internationale bestsellers: 'Erotische intelligentie' en 'Liefde in verhouding'. Erotische intelligentie (vertaling van Mating in captivity, unlocking erotic intelligence, uitgegeven in 2007) was haar debuut. Het bleek aan te slaan en werd vertaald in 25 talen.
Ze is te zien geweest in talloze televisie-programma's, waaronder het Nederlandse Zomergasten in 2018. Ook in vrijwel alle internationale en ook toonaangevende Nederlandse tijdschriften hebben interviews gestaan.
Het valt op dat ze doorgaans louter wordt voorgesteld als een therapeut die zich verzet tegen het denkbeeld dat overspel het einde betekent of zou moeten betekenen van een huwelijk. Ze kan steevast rekenen op positieve kritieken en reacties in de populaire media.
Wat is echter het oordeel van twee van de meest vooraanstaande partnerrelatietheapeuten van de afgelopen decennia, Sue Johnson en Steven Gottman?
Een journalist citeerde hen als volgt:
John Gottman , a well-known American psychologist and researcher on marriage and parenting, sent me an e-mail in which he condemned Perel for having "very little clinical sensitivity, so her intuitions about people are almost always way off the mark". By way of example, he recalled a video Perel presented at a professional meeting in which she treats a couple after an affair. "She asked the hurt wife to empathise with her husband's pride at his prowess at sexually satisfying his affair partner. 'Go ahead,' she told the wife, 'validate what a great lover your cheating husband thinks he was toward the other woman.' We thought this was not only misguided but unethical and abusive. So she's dead wrong. Basically about everything she says."
"Exclusive, positive-bonded relationships are the opposite of 'captivity'" argues Sue Johnson […]. "And secure attachment really precludes active deception. To suggest that people in happy marriages seek affairs is all kind of a fabrication. People have affairs because they get lonely, because they can't connect with their partner. They tend to be into thrill-seeking and nog into long-term relationships."
In een ander artikel wordt Sue Johnson als volgt geciteerd:
"Her message fits well with the pop-culture idea that committed relationships are constraining and that monogamy is boring and uniform," […] "What may be most damaging is her idea that affairs are growth experiences in spite of the fact that there's no evidence of that. She doesn't seem to understand that people grow most fully in secure, loving relationships in which they're deeply invested and engaged." […] "Perel never talks about the downside of nonmonogamy—like giving up real emotional intimacy, secure bonding, and the longing to really matter to your partner. She's just glorifying a less engaged, less committed approach to relationship. That has nothing to do with what couples need to do to build a healthy connection."
Mijns inziens hebben Johnson en Gottman volkomen gelijk in hun oordeel. Het is interessant om in dit boek te vernemen wat grote en mogelijk steeds grotere groepen aanspreekt. Een bijdrage aan geestelijke gezondheid of gelukkige relatievorming kan ik er niet in zien.